UK Met Office forecasts in thumbnail form for quick downloading by those with restricted bandwidth eg over cell phone, satellite phone or HF email attachments.
---
UK Met Office Charts - Isobars and fronts - North Atlantic/Europe.


---
NOTE. At 12 September, due to a technical problem, these links are not currently working. This will be resolved as soon as possible. Meanwhile, charts can be seen on the

Weathercharts.org site
---
For a larger version, click on charts individually.
Latest Surface analysis at - 00, 06, 12, 18 UTC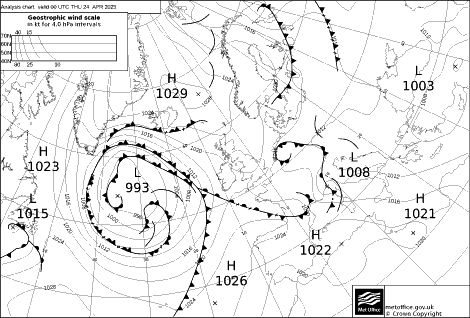 Latest 24 hour forecast - 00, 06, 12, 18 UTC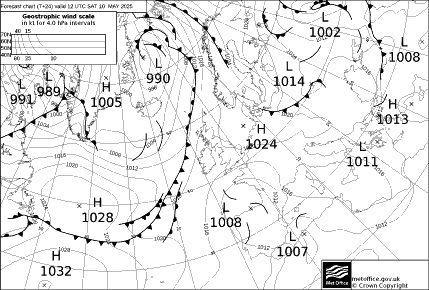 Latest 36 hour forecast at - 00, 12 UTC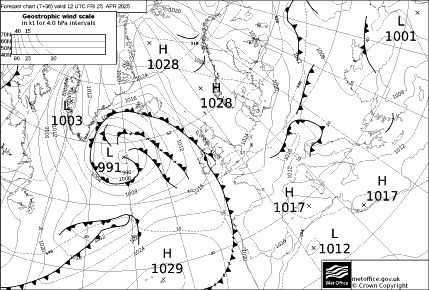 Latest 48 hour forecast at - 00, 12 UTC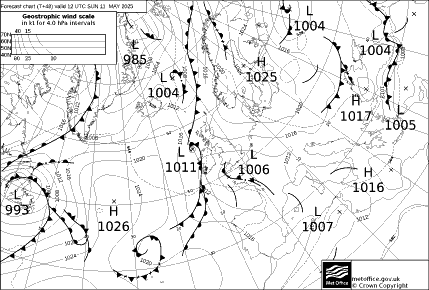 Latest 60 hour forecast at - 00, 12 UTC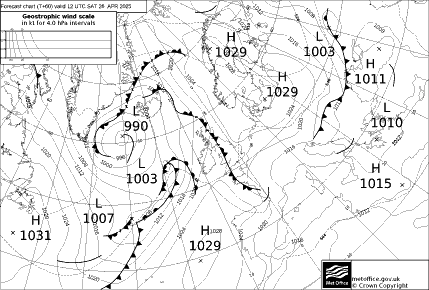 Latest 72 hour forecast at - 00, 12 UTC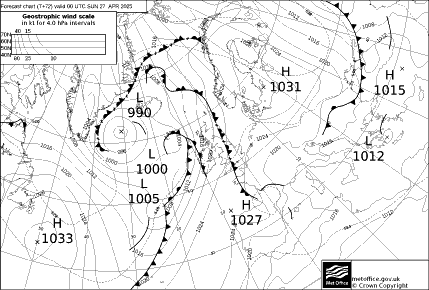 Latest 84 hour forecast at - 12 UTC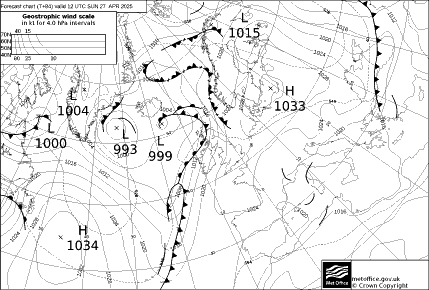 Latest 96 hour forecast at - 12 UTC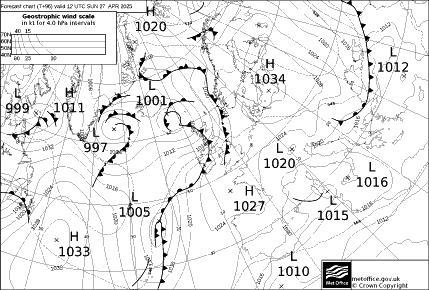 Latest 120 hour forecast at - 12 UTC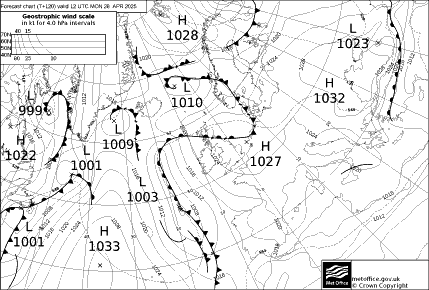 ---
Times of issue of charts
Issue times of the various charts can cause confusion. As far as i know –
Analysis charts are usually available by 0320. 0920, 1520 1nd 2120
24-hour forecasts are usually available by 0520. 1120, 1720 and 2320
T+36 and T+48 forecasts by 0620/1820 UTC
T+60 and T+72 forecasts by 0720/1920 UTC
T+84 forecasts are only issued once a day at about 0930 UTC
T+96 and T+120 forecast are only issued once a day, based on 1200UTC data, usually available after 2320 UTC
---