About this page
---
Related page
 
 

WOW – UK and worldwide
The WOW website provides data worldwide although at time of writing, this was largely European and, particularly, UK based. Go to the site and sign in.
After that, simply select an area of interest, click on a location and a dropdown panel gives the latest data. An example of an area looks like this –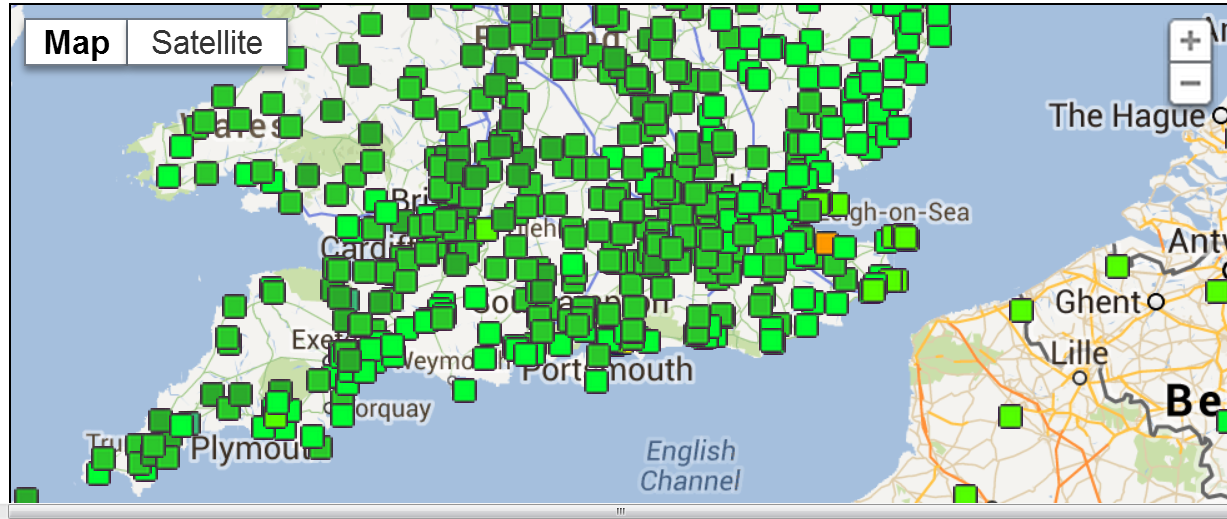 Clicking on a location, Felixstowe in this case, gives this display –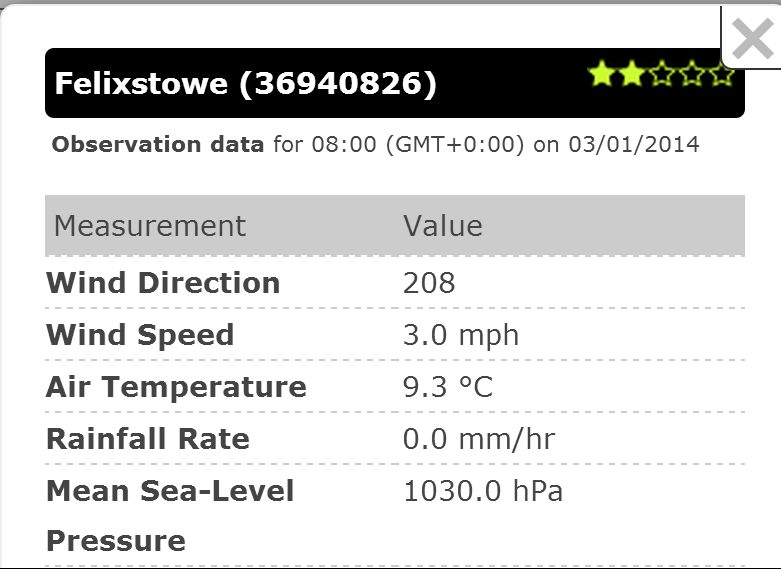 The same format is used for all locations.
---
---