About this page
Complementary to this site, there is now Reeds Weather Handbook. This is a pocket sized book handy for hard copy reference when not on-line.The book is also printed in the USA and Poland.
---
Hard copy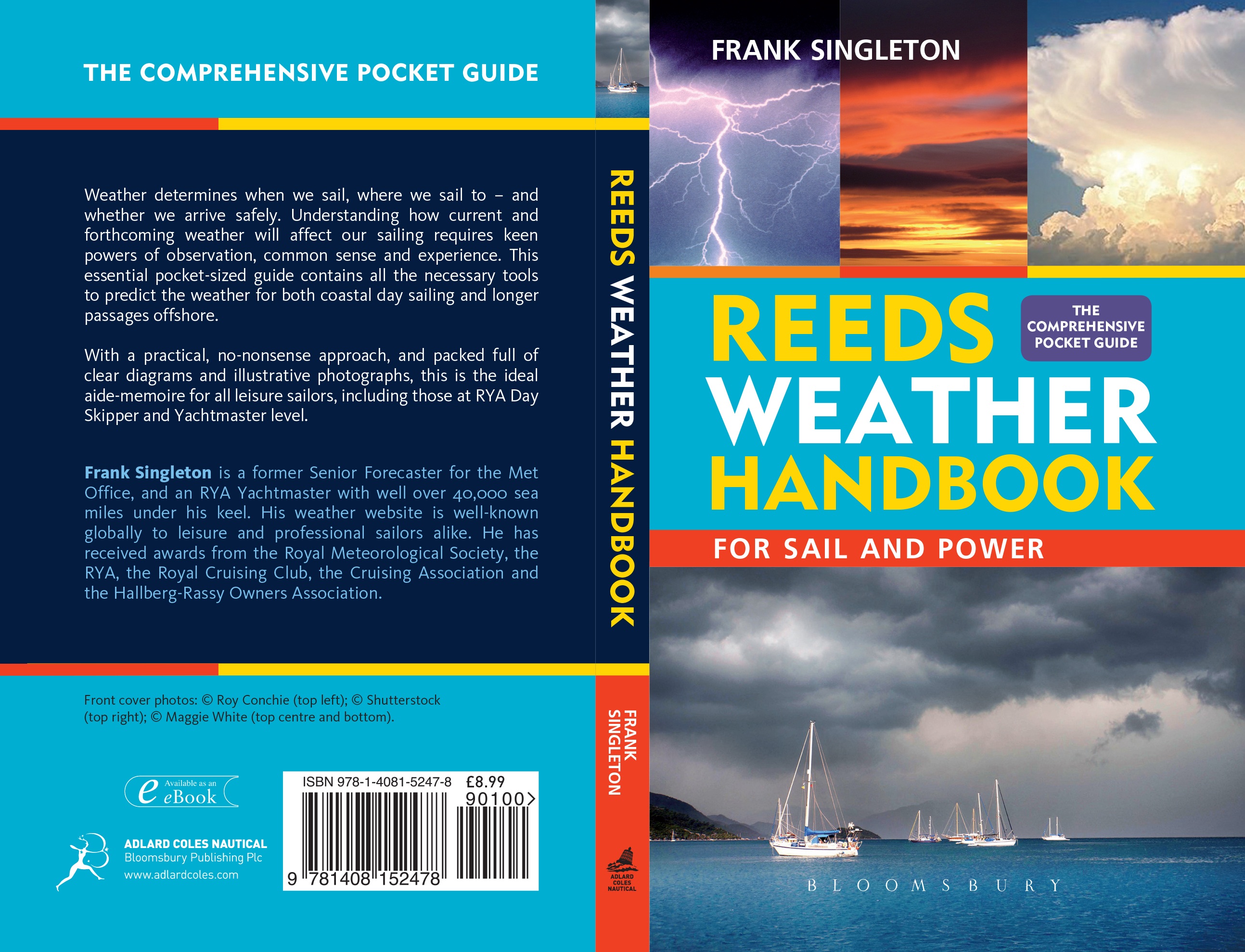 Click on the image to expand.
The paperback book has

128 pages
ISBN: 9781408152478
Colour diagrams and photos throughout
Dimensions: 160 x 100 mm

To order on-line go to Reeds/Bloomsbury site.
---
Sample text and Amazon review
Read the Cruising Association review.
---
Soft copy version
There is also a Kindle version although to my mind this is not compatible with the idea of having hard copy that you carry in your pocket for us at sea.
---
Return to Home page