Related pages -
---
WMO World-Wide Met-Ocean Information and Warning Service, WWMIWS
A WMO web site provides texts of the marine weather information broadcast via the EGC (Enhanced Group Calling) an Inmarsat/Iridium service supported by those National Meteorological Services (NMS) appointed as Issuing Services within the framework of the SOLAS, Global Maritime Distress and Safety System.
Metareas: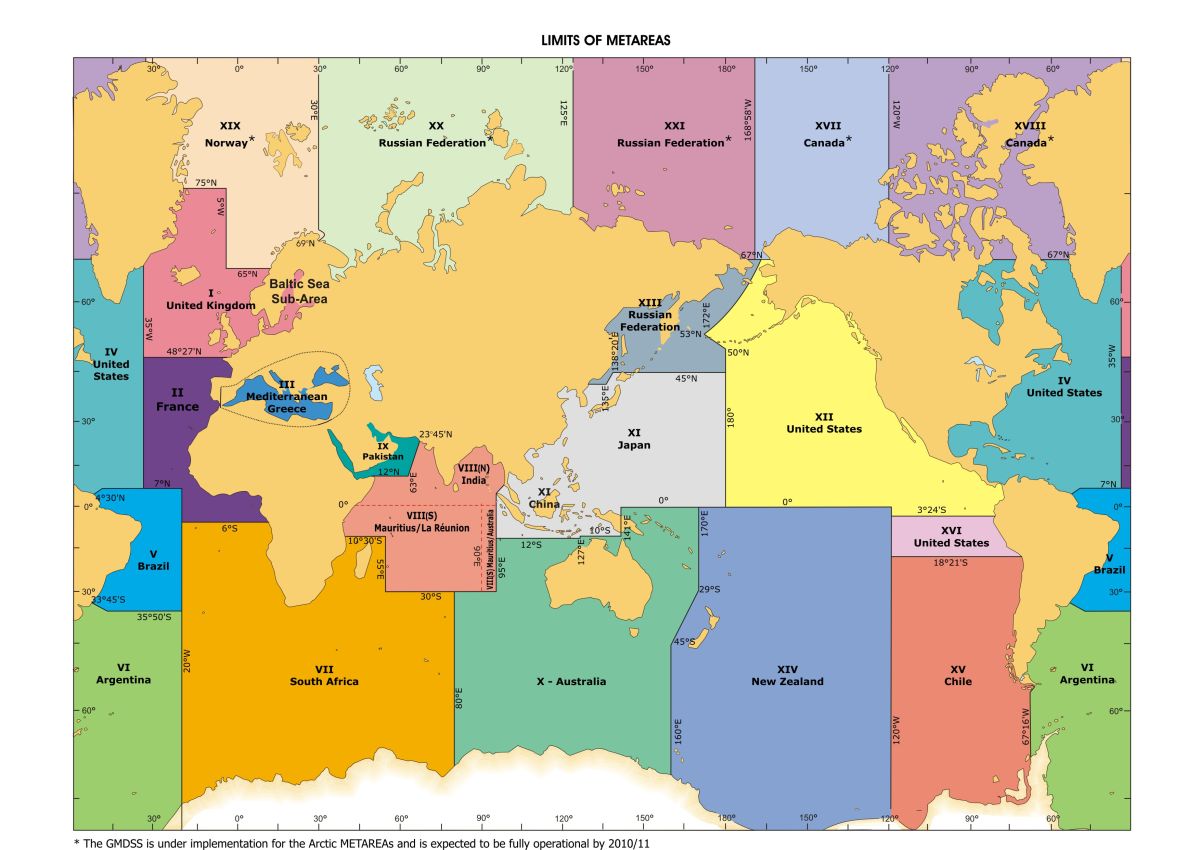 Inmarsat reception area: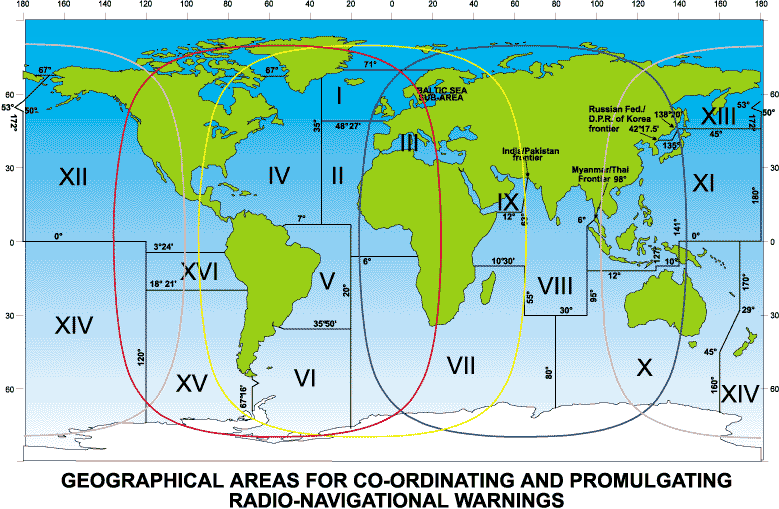 Iridium has global coverage.
High Seas texts for each Metarea can be bookmarked for quick access. They can also be received using the free to all MailASail Text Responder Sevice or the Saildocs text retrieval system.
---
---