About this page
Texts of marine weather forecasts broadcast under the Global Maritime Distress and Safety System (GMDSS) via Inmarsat.
Related pages -
---
WMO/IMO Service - IinmarsatC Texts
A WMO/IMO web site provides texts of the marine weather information broadcast via Inmarsat-C SafetyNETTM by all National Meteorological Services (NMS) appointed as Issuing Services within the framework of the Global Maritime Distress and Safety System.
This shows the METAREAS: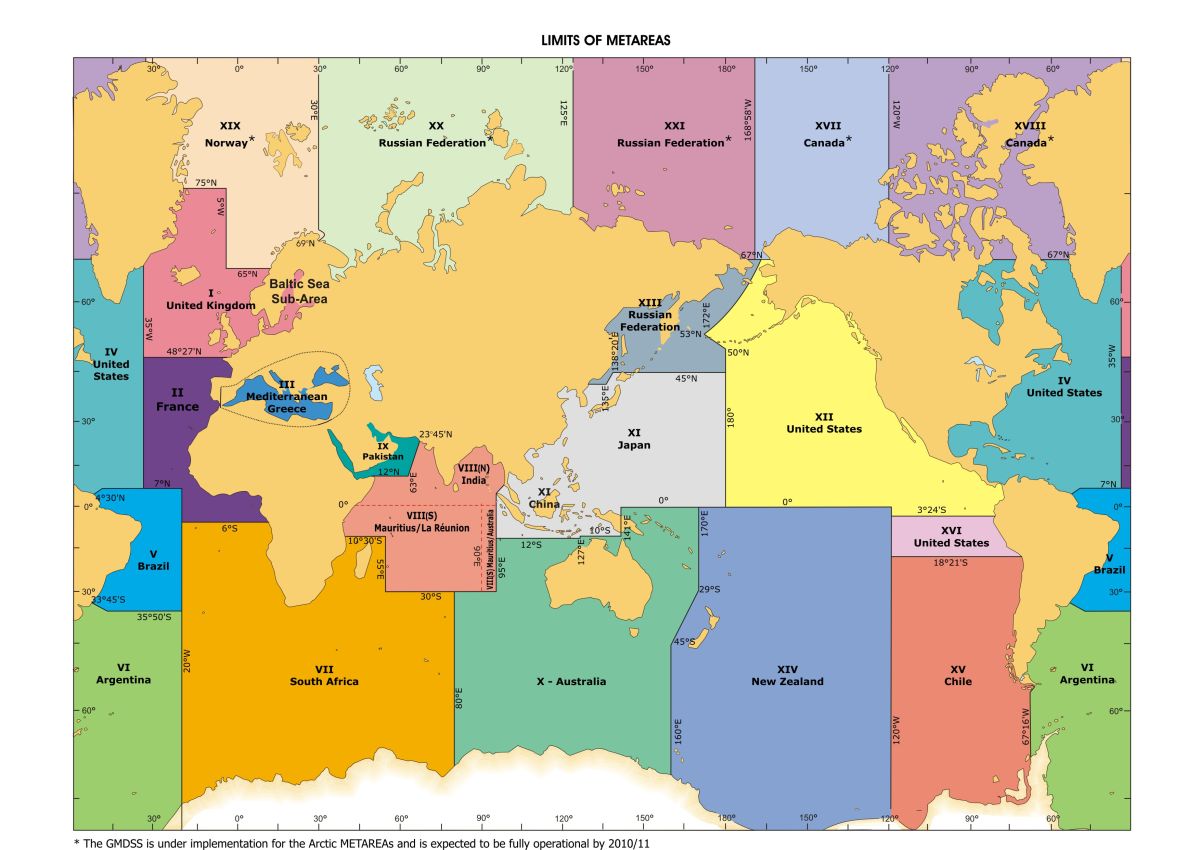 And this is the Inmarsat reception area: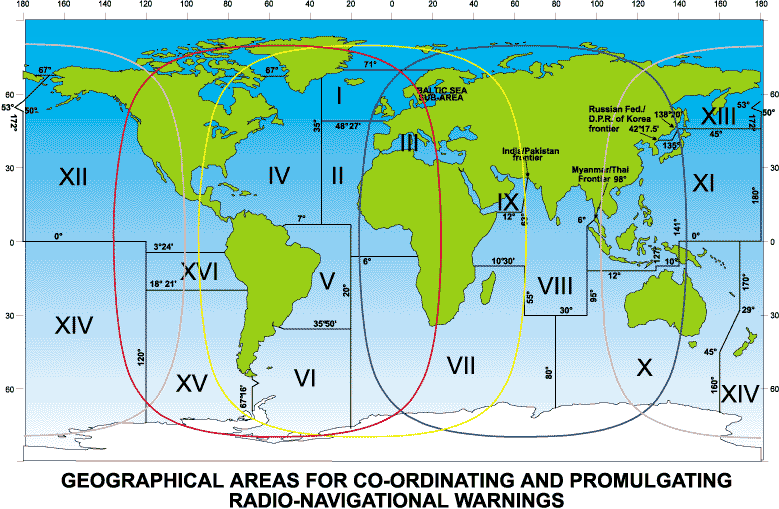 Texts for the METAREAS can be bookmarked but cannoy used by the Saildocs text retrieval service. Some texts broadcast by NAVTEX are also included but these cannot t be bookmarked. To use this service go to the WMO/IMO web page. Exceptions are mainly in polar regions not covered in the footprints of geo-stationary satellites.
For texts of these and many other GMDSS services, use the free to all MailASail Text Responder Sevice
---
---